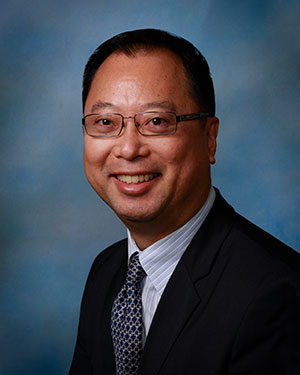 When Hawaii resident Brian Moto signed documents naming DAV as a beneficiary of his estate, he felt like a rich man.
"I felt a sense of happiness," said Moto, the son of wounded World War II Army veteran Kaoru Moto. "For the Moto family, Disabled American Veterans was an important organization."
The elder Moto, a longtime member of the now-defunct DAV Chapter 2 in Maui, received the Distinguished Service Cross for heroism after being wounded in Italy in 1944. After his death in 1992, the award was upgraded to the Medal of Honor and presented posthumously to the Moto family.
Although his father rarely spoke of his time in war, the local DAV and its members were constant reminders of his service and bravery. Moto said he was also a recipient of a DAV scholarship that helped provide him with an education and career. He chose to name DAV in his will as a way to say thank you and to support the organization's continued work for disabled veterans and their families.
"I also think it's important that the veterans themselves hear stories like mine and of my family," Moto said. "Because I think it's a story of encouragement and hope."
Sample bequest language
"I give, devise, and bequeath to DAV (Disabled American Veterans), 860 Dolwick Drive, Erlanger, KY 41018, Tax ID: 31-0263158, % of my estate, or the sum of $; or the following described property ; or % of the rest, residue, and remainder of my estate."
Want another easy option? Name DAV as a percentage beneficiary of a retirement account, financial account or insurance policy. Simply update your beneficiaries using DAV's legal name, address and tax ID, listed above.
To learn more about other ways to give to DAV, including through your will, trust or beneficiary designations, please contact one of our personal gift experts. We'd love to hear from you and express our gratitude for the significant impact you will have on veterans' lives!