As you celebrate Veterans Day, know that your support of our organization and cause honor the service and sacrifices of the heroes whose service ensures our American Way of Life.
Now ninety-three years after our founding by World War I veterans, DAV service officers, members and volunteers are helping each generation of heroes transition to civilian life and ensuring the rights and benefits we've earned over the course of generations are maintained.
The relationship between the public and its veterans is important – as is the sense of community we build with all our veterans – men and women, young and old. Our fellow citizens respect service today and recognize that caring for those who serve is the right thing to do. They expect that our government will meet its obligations and expect the institutions like DAV to ensure veterans receive the benefits and opportunities they've earned.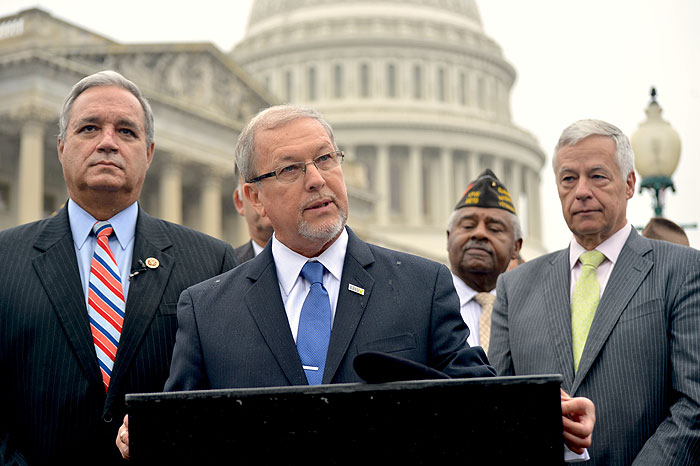 To that extent, DAV thanks you for making our mission possible in all you do. On this important day, we share some figures that quantify the organization you make possible and thank you for helping us fulfill our promises to the men and women who served:
serving 1.2 million members
maintaining 2,300 service officers who provide free claims assistance nationwide, all of whom are disabled veterans
assisting with more than 300,000 claims for benefits in 2012, securing more than $5 billion in new and retroactive benefits for disabled veterans and their families
providing nearly 800,000 free rides to veterans for medical care in 2012, driving over 27 million miles at a value of over $41 million, and since 1987, over 556 million miles have been driven and 15 million free rides provided
purchasing and donating 117 transportation vehicles to Department of Veterans Affairs medical facilities in 2012, and since 1987, 2,714 vehicles have been donated at a cost of more than $57 million
volunteering over 102,000 hours of service and care to veterans at VA medical centers, clinics and nursing homes in 2012, valued at over $2.2 million
Visit our annual report for more information.
How You Can Act on Veterans Day:
If you would like to volunteer, contact us and let us know if you'd like to drive, show your gratitude in a VA hospital or work with DAV on a creative initiative in your community.
If you'd like to join DAV or DAV Auxiliary, please add your voice to our ranks.
If you would like to make your lawmakers aware of your support for veterans, visit DAV CAN (Commander's Action Network).
And last – but definitely not least – if you need our help, use our service office locator to contact an advocate who can help you. If you know a veteran who needs assistance, encourage him or her to contact DAV.